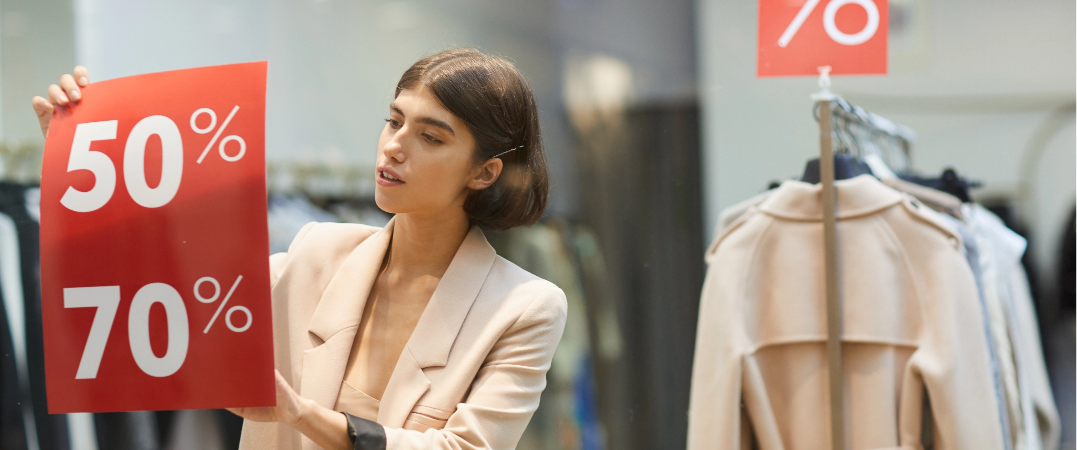 Many locations, multiple campaigns: how to simplify complex, location-specific marketing
July 18, 2023
DCM's OptiChanl promises to get the right marketing collateral to the right location, every time
Peter Kenter • Postmedia Content Works – 3 minute read: Sponsored story
DCM's OptiChanl makes location-based marketing simpler and smoother. PHOTO BY GETTY IMAGES
Executing marketing campaigns across every location of a large bank branch network or a retail or restaurant chain can be daunting. While each location offers tremendous marketing potential — posters, signage, decals, displays — such campaigns typically waste that potential by ignoring local demographics, underusing assets, and printing excess collateral.
Enter OptiChanl, a leading software as a service (SaaS) solution from DCM, a marketing and business communications provider that solves and streamlines complex marketing processes. OptiChanl's smart allocation algorithms promise to get the right marketing collateral in the right quantities to the right location, every time.
For businesses with numerous brick-and-mortar locations, every campaign means creating and distributing physical collateral across a large network of branches, stores, or restaurants.
"But each of these locations has completely different footprints, different sizes, a different number of windows and different placement requirements," says Steve Livingstone, senior vice president, DCM Digital. "This presents a huge printing, distribution and placement challenge that's often addressed by a few hard-working members of the marketing team — using disparate systems and multiple spreadsheets."


Marketing to many locations? You can now easily tailor campaigns using location demographics. PHOTO BY GETTY IMAGES


Moreover, as the number of locations grows, so does the complexity of each campaign. The typical solution, however, is to print more collateral than needed to ensure all signage requirements are covered. Not only does that generate a lot of waste, but it results in messaging that's broad and generic — it simply doesn't allow for effective tailoring of campaigns to specific locations.
OptiChanl automates and builds precision into the process. At its core is the ability to capture an unlimited number of attributes for each location: How many windows are there? What size are they? Is the location in a mall or standalone building? Is it urban or suburban?
All these factors are automatically applied to calculate and allocate every campaign item, so that each location receives exactly the right collateral — no matter how many locations or how complex their attributes.
"OptiChanl reduces the print costs of marketing campaigns," Livingstone says. "Through smart allocation and precision kitting, we find that clients are taking on average 10 to 15 per cent of their overage costs out of the system. That amounts to considerable savings, rounded out by DCM's expertise in traditional print, fulfillment and distribution. It's a fully supported, end-to-end solution."


DCM's OptiChanl lets you deliver more personalized, relevant content specific to each location in your network, without compromising efficiency or accuracy. PHOTO BY GETTY IMAGES
Another advantage of OptiChanl, in addition to reducing overage, is its ability to leverage each location's demographics, allowing for more personalized campaigns at the local level.
For instance, a retailer might be running a branded credit card promotion in partnership with a wholesale warehouse store. OptiChanl can identify all locations with a warehouse located within a two-kilometre radius in order to promote local affiliations.
It can also allow a bank to send communications to each branch based on trends and behaviour in the surrounding community. Or promote advisory services in certain branches. Or ensure the right locations have the secondary language and tailored content they need.
OptiChanl also offers the benefit of easy set-up: Because it's a SaaS solution, clients can be up and running with minimal implementation effort, in a matter of weeks.
"OptiChanl offers excellent ROI on the front end, simply by reducing allocation costs and improving efficiency," Livingstone says. "In addition to reducing costs, the ability to create location-specific campaigns is a game-changer for marketers. They simply can't do it without a solution like OptiChanl."
One OptiChanl client, a tier-1 bank, says: "We have used the OptiChanl technology for the past year and it has reduced the time required to create a campaign by approximately 80 per cent. On average it used to take about 30 hours and now we can create one in about six hours. As our marketing team builds campaigns with customized messaging that targets specific audiences, we would never have been able to create the complex, targeted campaigns across multiple business lines, without the use of this technology."
The client adds: "The branch portal has substantially reduced the amount of email communication from the branch network because they can update their own attributes in real time, instead of asking our team to do it. As a result, we are printing more accurate quantities in the correct sizes, reducing waste, and saving money."
For more information on OptiChanl and other solutions in the DCM Digital suite, click here.
This story was created by Content Works, Postmedia's commercial content studio, on behalf of DCM.